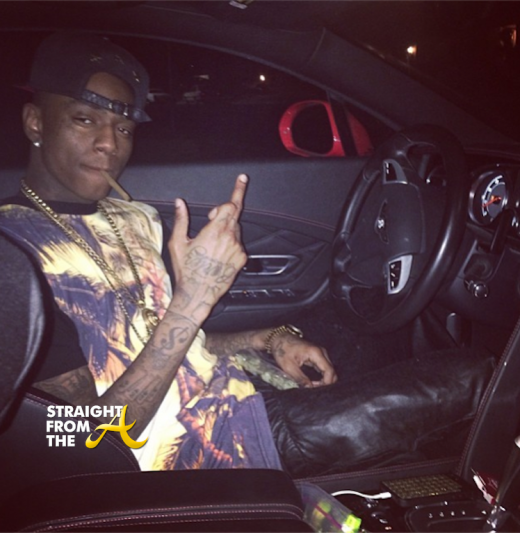 Another day, another rapper arrested. *sigh*
Rapper Soulja Boy aka DeAndre Cortez Way was arrested in California earlier this morning (January 22, 2014).
[FLASHBACK: Mugshot Mania - Soulja Boy Arrested for Drug Possession (SHOCKER!)]
Soulja Boy has been known to cruise around the streets of LA in his bright red Bentley and this morning he was stopped for a traffic violation that resulted in him being popped for possessing a loaded gun.
Details below… Continue Reading…