Meet 59 year old Artis Hughes.? Hughes, a Cleveland area bus driver, posed for the mug shot above after he got into an altercation with a female passenger on his bus.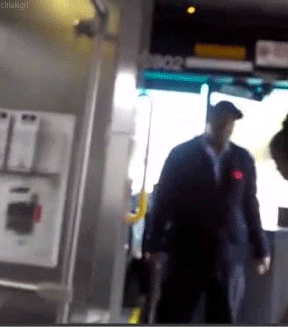 A video of the altercation popped up online and immediately went viral on the net after Hughes was seen in the footage issuing a forceful uppercut to the unruly young lady.
[READ: B*tch Get Off My Bus Girl Speaks! + Bus Driver Explains Uppercut… (VIDEO)]
Shi'dea Lane, the female passenger who took the hard hitting blow to the jaw, was also arrested after the melee.
Additional details + Lane's mugshot below… Continue Reading…