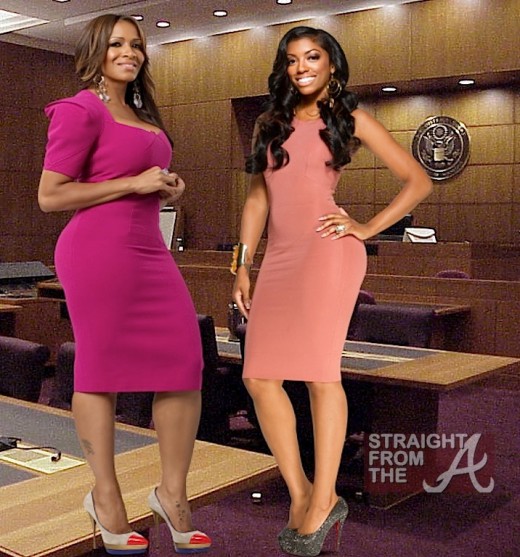 Former Real "Housewife" of Atlanta Sheree Whitfield just refuses to give us a chance to miss her and with an upcoming appearance on OWN's "Iyanla: Fix My Life" she's speaking out more than ever.
[WATCH: Exclusive Sneak Peek: Sheree & Bob Whitfield on Iyanla Fix My LIfe (VIDEO)]
Whitfield has been quite busy getting her buzz up in preparation for her onscreen debut…. filing "trespassing" restraining orders against Atlanta bloggers for reporting on Chateau Sheree (which were quietly dismissed by the way) to hitting up CNN's headline news (WATCH)… to speaking out about Phaedra Parks new 'Rich People's Problems' court show, while also admitting she's a bit low on dough and misses those easy RHOA checks (click HERE if you missed that).
Her antics have even been awarded by RHOA when during part 1 of the 5th Season Reunion show, Bravo's Andy Cohen referred to the ex-"housewife" as "disposed of at 40″…
[WATCH: The Real Housewives of Atlanta (Season 5) Reunion (Part 1)- FULL VIDEO]
With age comes wisdom and Whitfield, who publicly battled divorce woes through 4 seasons on the popular reality show, has generously offered newbie Porsha Stewart a bit of advice on handling her bitter divorce from former NFL great Kordell Stewart.
Here's what Sheree wants Porsha to know about handling her divorce… Continue Reading…