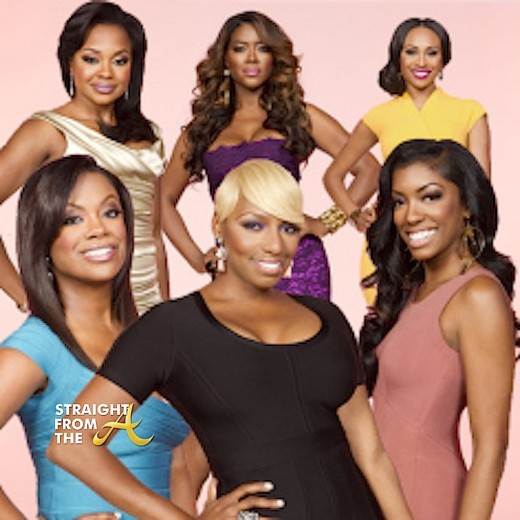 The Real Housewives of Atlanta's highly anticipated sixth season aired it's first episode last night (November 3, 2013).
So far there are no new housewives (or B-list friends) added to the cast and all 6 ladies are back for the 6th season.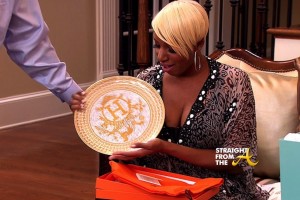 The first segment of the new season begins with Nene and her fake ex-husband new/old husband  (or shall I say old/new husband?) Gregg are adjusting to being newly RE-wedded.
[WATCH: Nene & Greg's Wedding on 'I Dream of Nene' The Finale (FULL VIDEO)]
The cute couple is shown discussing their million dollar wedding ceremony as they open their swanky wedding gifts.  They also discuss Nene's RHOA co-star Porsha Stewart's divorce issues.
[FLASHBACK: Kordell & Porsha Issue Statements + Why a '7 Figure Divorce Settlement is Unlikely]
Cynthia Bailey is moving up and out of her old Bailey Agency location, Kandi Burruss discusses her future marriage plans, Phaedra Parks adjusts to being a new mom to her 2nd son and Miss Ratchet USA Kenya Moore is still koo-koo and her contacts are still making her eyes red.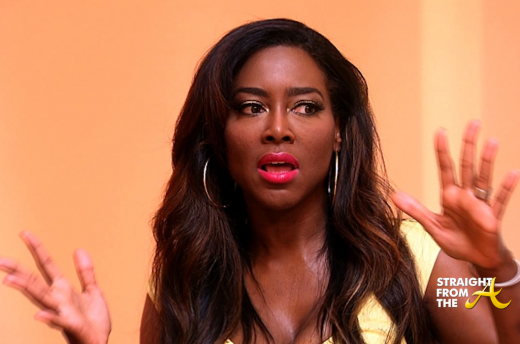 Recap + watch the full first episode of RHOA season 6 below… Continue Reading…