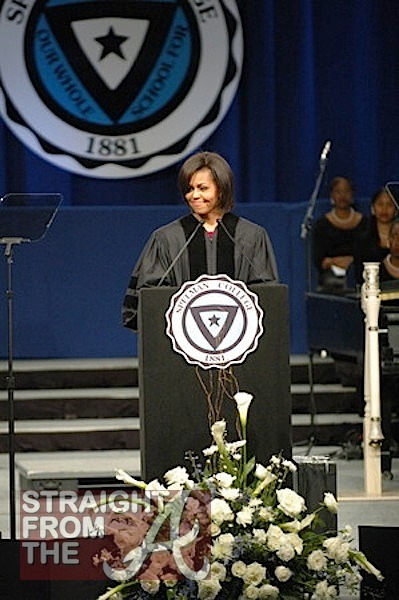 First Lady Michelle Obama delivered the keynote address to a crowd of more than 9,000 at Spelman's graduation at the Georgia International Convention Center in College Park yesterday (May 15, 2011).
Over 550 graduates received their degrees during Spelman's 124th Commencement Ceremony.
The nation's first African-American First Lady also became a Spelmanite yesterday as she received her honorary degree of Doctor of Law from one of the nation's two historically Black colleges.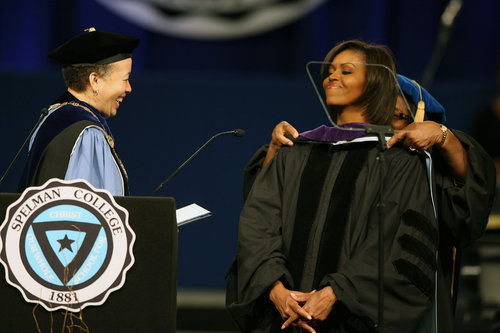 Award winning artists and sisters Phylicia Rashad and Debbie Allen also marched in with the class of 2011, as both received Honorary Doctorates.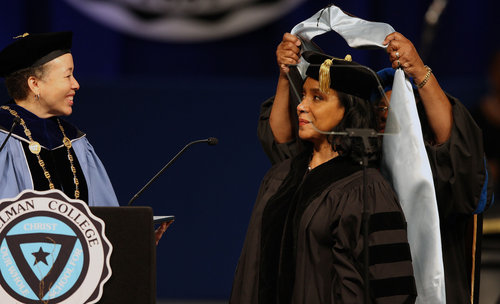 Phylicia Rashad receives her honorary degree of Doctor of Fine Arts.
*POST UPDATED 3/17/11: Video of Mrs. Obama's Speech Added*
More photos and details below: Continue Reading…