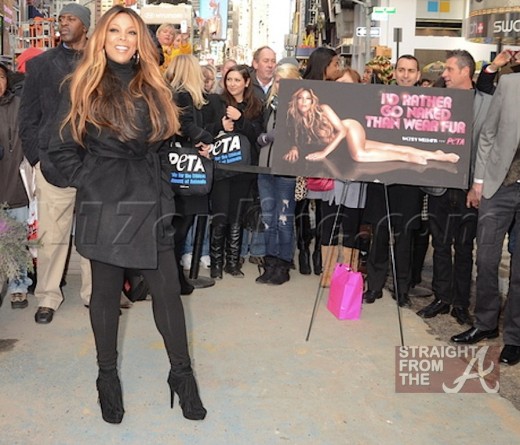 Talk show host Wendy Williams has taken it ALL OFF for PETA (People for the Ethical Treatment of Animals).
[READ: Janet Jackson Disses PETA! Named New "Legendary" Face of Fur (PHOTOS)]
The media maven follows the footsteps of other celebs such as Atlanta rapper Waka Flocka Flame (who went naked for PETA last year) and Chad OchoCinco Johnson (who experienced a PETA blooper a few years back), as she proudly unveiled her new "Rather Go Naked Than Wear Fur" PETA ads Wednesday (November 28, 2012) in Times Square.
[FLASHBACK: Bare Naked Celebrities Take It All Off For PETA! (PHOTOS)]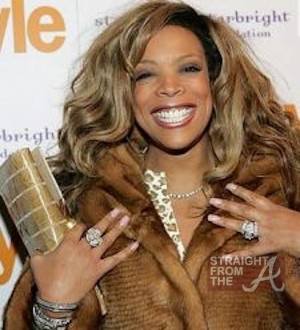 Williams, who once proudly wore expensive minks and fox fur, has had a change of heart after PETA informed her of the cruel ways in which animals are raised and killed for their fur.
Holiday shoppers in NYC got an eyefull as they gazed at Williams' newly slim bod, covered in nothing but her artfully placed long luxurious lacefront hair.
Wanna see Wendy Williams naked? Check out heavily airbrushed photos + behind the scenes video from Wendy's PETA photo shoot below: Continue Reading…