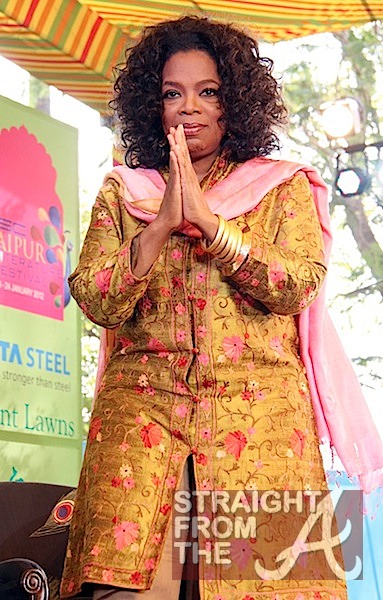 Oprah Winfrey has sparked a ton of controversy with her latest "Oprah's Next Chapter" segment.
Things didn't go so well when the media mogul was in India a few months back taping the show, and now that it's aired, she reportedly has the entire South Asian country up in arms.
[READ: Oprah's Bodyguards Arrested in India – PHOTOS]
The people of India are offended at how Miss O. portrayed the country and it's residents on the show:
The smell of incense (tick), the sari fitting (tick), the aspirations of slum dwellers (tick), and the glitz of Bollywood (tick). Let's not forget arranged marriages and the fact that Indians, even rich ones, "still" eat with their hands (tick, tick).

India as Westerners imagine it, one stereotype at a time.
Not good… not good at all!
Details below… Continue Reading…