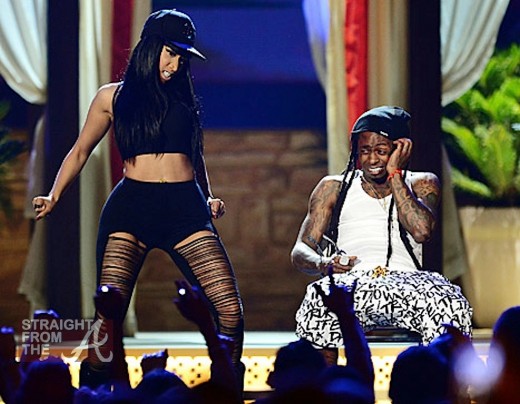 Nicki Minaj will not be returning as an American Idol judge next season, so she took her performance during the Billboard Music Awards to ensure a bit of job security (May 19, 2013)
Minaj's YMCMB boss Lil Wayne had the best seat in the house as she showed off her twerking skills.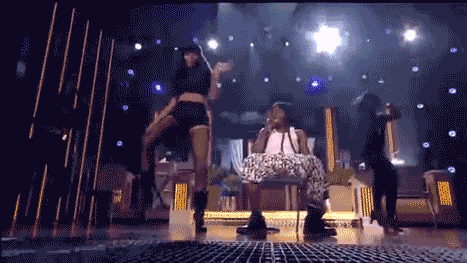 Nicki made a huge fashion statement during the performance of "High School," donning a black baseball cap, short-shorts, shredded tights and a spiked shoulder piece for the number.
But it wasn't just her outfit that had people talking!
Watch full video of the performance PLUS Lil Wayne's response below… Continue Reading…