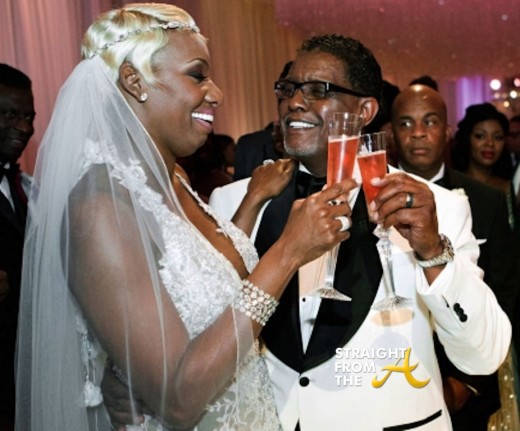 Nene Leakes and her fake ex-husband Gregg Leakes are preparing for the debut in their very own wedding spin-off, 'I Dream of Nene: The Wedding.'
And while things may be going great for the happy couple right now, the road to the alter apparently had a few bumps in the road.
[READ: Twitter Fail! Nene's Wedding Planner Adds Defamation to Lawsuit... ]
"This is a love story that turned into a horror story," NeNe Leakes says in a preview for her new Bravo series, I Dream of NeNe: The Wedding.

That doesn't sound like a total exaggeration. Over the last few years, Real Housewives of Atlanta fans have had a front-row seat to Gregg and NeNe's ups and downs, including the end of their first marriage and, later, their reconciliation. But all's well that ends well. The series will document the couple's journey back to the altar and their lavish wedding.
Watch the official trailer for 'I Dream of Nene: The Wedding' below… Continue Reading…