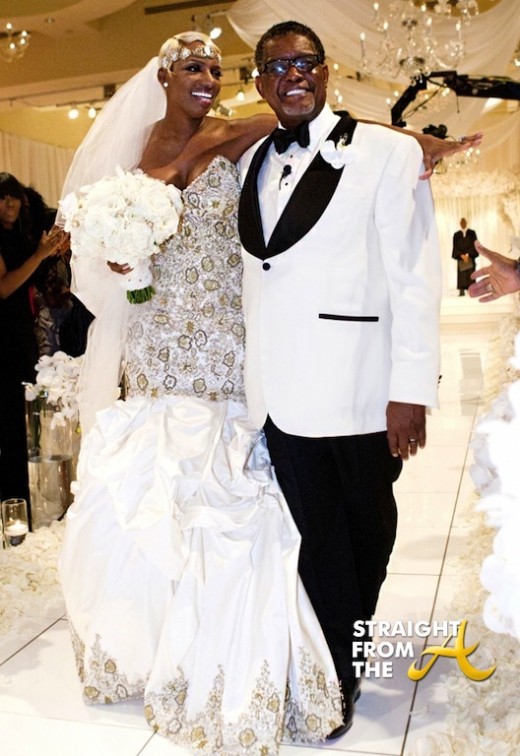 The 2-hour series finale of Nene Leakes' 'I Dream of Nene' spin-off aired Sunday night and as expected… Nene and Gregg's 'Do-Over' went off without a hitch.
The couple got married last Summer in Atlanta, so we all knew the ending of the series.  But watching the wedding and seeing the pair's devotion to each other was definitely a tear jerker.
It also reinforced by longstanding theory that they NEVER broke up…
[READ: Would You Divorce Your Spouse for A Million Dollars? Ask Nene… ]
Can't knock the hustle! Not only did @NeNeLeakes get a check for her fake divorce/remarriage, but she got her friends paid too! #Props #nene

— Michelle Brown  (@ATLien) October 28, 2013
But I digress…
There's nothing wrong with a couple that will ride & die for each other and these two clearly have what it takes to make it for the long haul.
In case you missed it, watch the full two-hour finale of 'I Dream of Nene: The Wedding' below… Continue Reading…