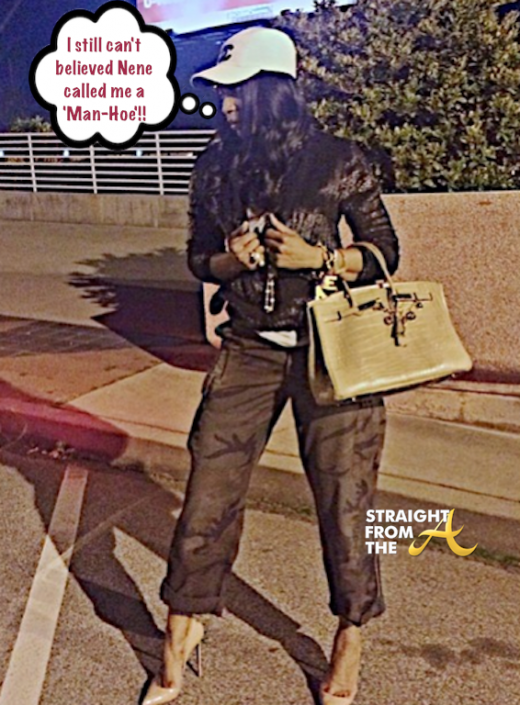 Marlo Hampton
, the fashionable background character on
The Real Housewives of Atlanta
, is mad as hell after being blasted by her former friend
Nene Leakes
.
After the airing of the RHOA Season 6 finale, Leakes had her own personal 30 minute b*tch fest on 'Watch What Happens LIVE!' with Bravo Andy (click HERE if you missed that).
In one of the segments, Nene was asked about Marlo's switching teams where she addressed her ex-BFF as 'Man-Hoe' stating:
When I was getting Married. Marlo was one of my bride-maids. And she made a big divide between my girlfriends that I'd known for years.

After my wedding, I wanted to distance myself from Marlo a little bit (I just needed a break). And I felt that Marlo took me needing a break as me not wanting to help her.
[Sideabr: Which is what I also stated in my previous post about Nene & Marlo's beef… but I digress.]
Marlo isn't too happy about Nene's statements and she hit the tweets to offer her own take on the situation.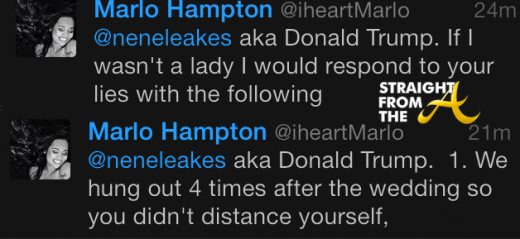 Details below… Continue Reading…