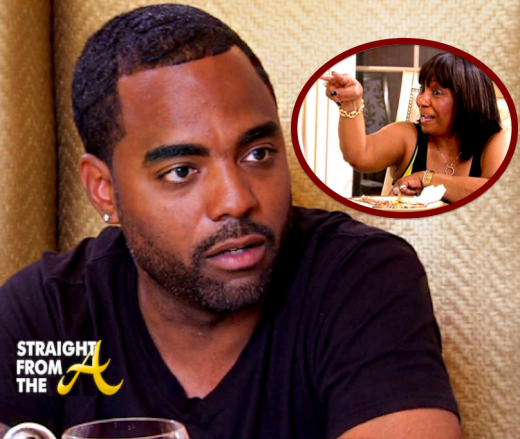 The Real Housewives of Atlanta
aired the 5th episode of it's explosive 6th season last night (December, 1, 2013).
First things first… Kandi Burruss must have paid a mint for acting lessons for Mama Joyce because she is BRINGING it this season!
[FLASHBACK: RECAP: 5 Life Lessons Revealed on RHOA S6, Ep4 + Watch Full Video]
There's lots of yelling, screaming and accusations hurled at Kandi's fiance', Todd Tucker and he's not having it.
Phaedra Parks travels to Alabama to complete her mortuary studies while her husband Apollo Nida turns to Peter Thomas for a bit of marital advice.
Cynthia Bailey learns that her daughter Noelle has a boyfriend named Arthur, and after having a heart to heart with Nene Leakes, Cynthia promptly makes moves to keep an eye on her daughter's young lovelife.
Meanwhile, Porsha Stewart is adjusting to the single life and has crowned herself 'Emperor' of Atlanta, while her mom is still treating her like a princess.
[WATCH: Steve Harvey Finds Porsha A Date! Did He Make A Match? (PHOTOS + VIDEO)]
And Kenya Moore? Miss Ratchet USA has finally moved out of her low budget hotel after finding her another rental outside Atlanta city limits. Her "friend" Lawrence Washington makes a special appearance since it's blatantly obvious none of the other ladies care to film with her.
Read the 5 Life Lessons revealed during RHOA Season 6, Episode 5 below + watch full episode: Continue Reading…