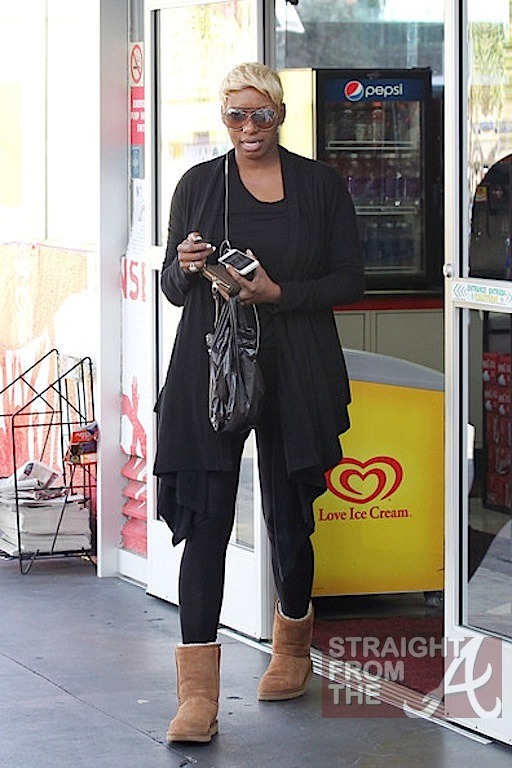 Nene Leakes of The Real Housewives of Atlanta was spotted shopping for snacks at a gas station in Hollywood, California yesterday (January 14th, 2013).
The self-professed 'rich bitch" was caught in a compromising position by the paparazzi who apparently recognized the blonde diva and dove in for the kill.
[PHOTOS: Nene & Greg Shop Til The Drop in NYC + Nene Covers Today's Black Woman... ]
With the exception of some short Uggs boots, our favorite "housewife" was spotted rocking all black everything.  Nene appropriately dressed for a "random" encounter with a cameraman, but what she didn't plan for was a "wardrobe malfunction" of sorts with her favorite pair of leggins!
[Sidebar: Now I'm pretty sure Nene knows that Cali is a whole 'nother world when it comes to the paps, which is why it's kind of odd that she was caught slipping.]
But sh*t happens….
Photos below: Continue Reading…