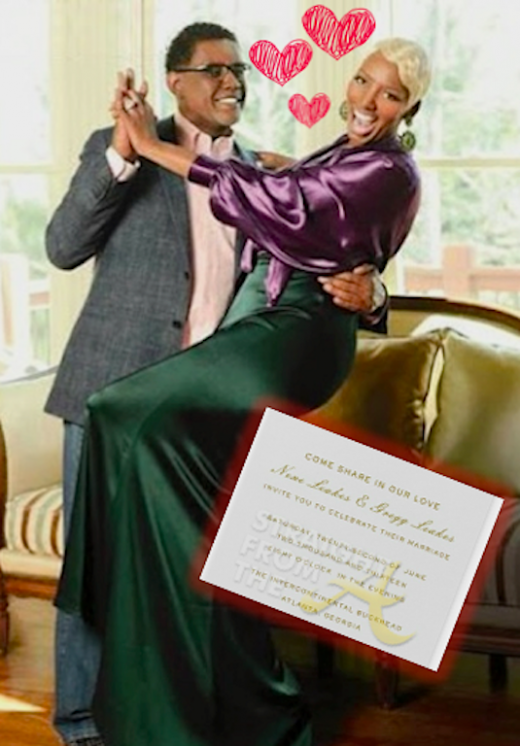 Nene Leakes
of
The Real Housewives of Atlanta
and her fake ex-husband Gregg are
renewing their vows
tying the knot this upcoming weekend.
As you know, StraightFromTheA.com was first to reveal the wedding date, which will occur this weekend…
[READ: Nene Spotted in NYC + Wedding Date & Details Revealed...]
I've recently received an exclusive copy of Nene's wedding invitation, which she emailed to friends and family a few weeks ago. [Sidebar: Where dey do that at?]
[PHOTOS: Bachelorette Party: Nene & Bridesmaids Do Cancun...]
As previously reported, the theme of the wedding is "Old Hollywood Glam" and while it's been questioned whether Nene & Greg's "marriage" is based on a "divorce" lie, don't get it twisted… she still wants gifts!
Nene and Greg were married for approximately 13 years, but bounced from house to house during that time flipping mortgages (click HERE if you missed that),  apparently due to their constant relocating, they don't have any dishes and stemware so she's requesting re-up's on her THREE gift registries .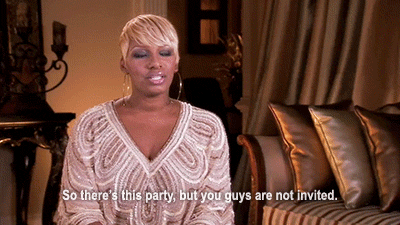 For those of you us who weren't invited, check out an EXCLUSIVE peek of Leakes' wedding invitation PLUS details about her registry below… Continue Reading…