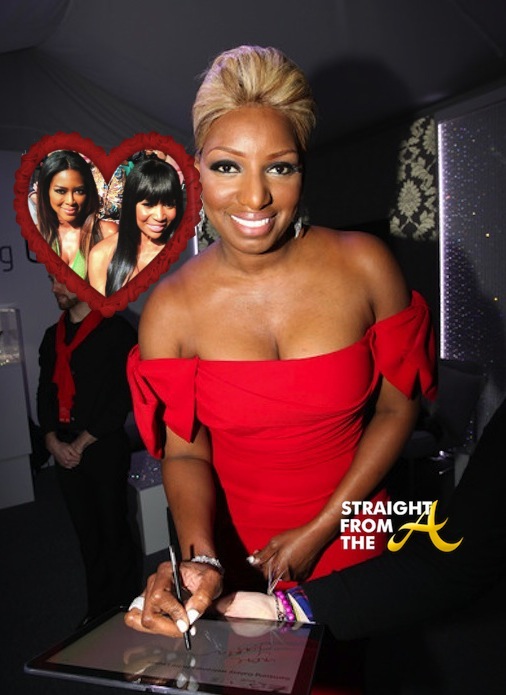 Nene Leakes
may be the queen of shade but it her ex-bff,
Mugshot Manlow Marlo Hampton
is a master of slicing and dicing…
[NEVER FORGET: EXCLUSIVE! The Family of Marlo Hampton's Victim Wants You To Know… ]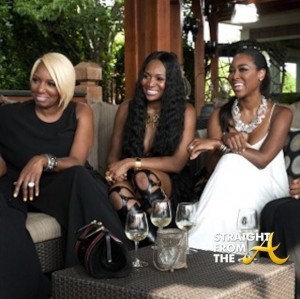 Nene and Manlow Marlo actually fell out late last Summer (click HERE if you missed that) prior to The Bailey Bowl and what you guys are seeing on air this season are the remnants of a friendship gone awry.
[PHOTOS: Cynthia Bailey Hosts 1st Annual Bailey Bowl… ]
If you recall, Bravo was not featuring the fashionable diva AT ALL after her violent crime was revealed. And last season, Marlo was even edited out of RHOA footage of Kenya's 'Forever Relevant' Costume Gala even though she WON best costume during the event (click HERE if you missed that)!
I say all of that to say… Hampton is dead wrong for switching teams for camera time. Period. No explanation necessary.
That being said, Nene addressed the Baily Bowl incident recently, where she calls the new duo the perfect match, she also shades fellow castmate Kandi Burruss for saying she 'ran' from a fight!
Details below… Continue Reading…