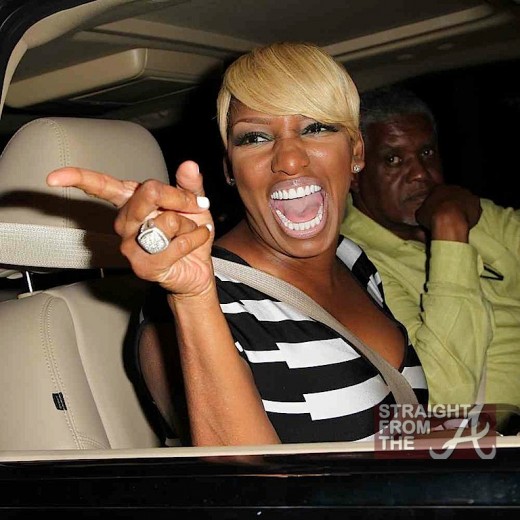 Nene Leakes
of
The Real Housewives of Atlanta
was spotted having a laugh or two with the paparazzi as she departed from a recent event in L.A.
While he chose to let Nene take on the red carpet solo in her itty bitty mini (click HERE for those photos), it's not hard to spot a barely there Gregg in the driver's seat of Nene's vehicle.
It almost looks like she's saying… 'the joke's on YOU!' because you guys DO realize that these two NEVER actually broke up, right?
[READ: Would You Divorce Your Spouse for A Million Dollars? Ask Nene... ]
I hate to say I told you so… but I did! And she did too… (sorta kinda)
More photos below…
Continue Reading…