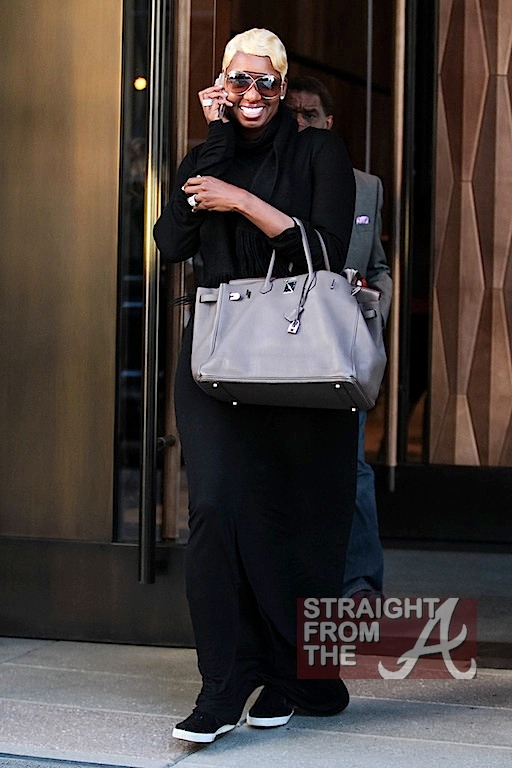 Nene Leakes
of
The Real Housewives of Atlanta
was spotted as she left her NYC hotel with her hubby Greg in tow.
Just last week, all of the ladies were in New York to attend Bravo's Upfront event where they meet & greet with the network execs and advertisers.  Most of the time, the attendees of the event give clues to who will and won't be picked up for the new season.
[PHOTOS: Atlanta Housewives Hit Bravo's Upfront Event + Guess Who's Returning Next Season? (PHOTOS)]
Welp… I was right again.  All of the ladies will be back next season and it seems that Queen B Nene Leakes will be the top earner yet again.
Details + more photos of Nene in NYC below… Continue Reading…