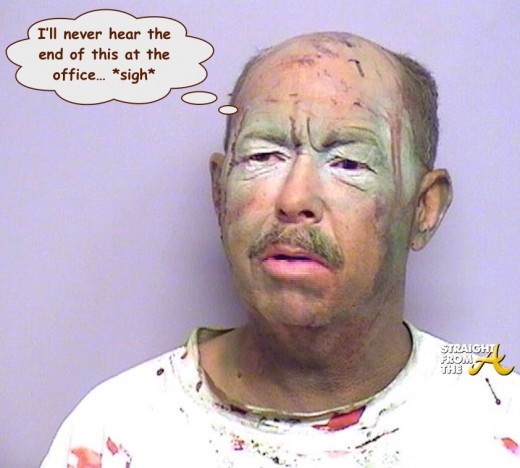 Halloween
used to be about kids dressing up and trick-or-treating, but over the years it's become many an adult's fantasy day.
The 'day of the dead' is usually revered by those seeking the one day where they can get away with dressing up as any and every one… even if it's not politically correct.
[FLASHBACK: Funny? or Nah? Ray Rice & Adrian Peterson Halloween Costumes… (PHOTOS)]
The one day Adults get a free 'fantasy' pass to dress is also the ONE day that they get drunk and arrested. And for the record, some of the best mugshots are captured after a few drunken Halloween festivities.
[Sidebar: Never forget Da Brat's 2007 clown costume mug (CLICK HERE)]
That being said, check out some of the best Halloween mugshots of 2014 under the cut… Continue Reading…