It's 'No Mo Drama' with Mary J. Blige when it comes to love, romance and finance!
The popular songstress, who is finally free after a costly divorce from Kendu Isaacs, says she will be much more selective when it comes to her next mate.
To be specific, Blige admits that she's searching for a wealthy man her next go round who won't be digging in HER pockets.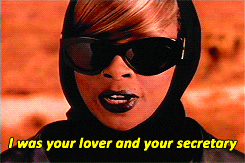 Details below… Continue Reading…