?Nene Leakes' wedding spin-off is nearing it's end as the 6th episode of 'I Dream of Nene: The Wedding' aired last night (October 22, 2013).
As expected, Nene's nine 'Bride-maids' are still going at it, but this time the ladies have the sandy beaches of Cancun, Mexico as the surroundings for Nene's bachelorette weekend.
[FLASHBACK: Nene & Friends Do Cancun… (PHOTOS)]
Diana Gowins coordinates a heartfelt bachelorette ?blue? party for her friend, asking all the ladies to wear blue to allow the bride to stand out in the group, but Marlo Hampton opts out and wears a colorful designer dress instead.
Hampton emotionally explains that she wore the dress because she didn't have a mom or a dad. *sigh*
[FLASBHACK: Crazy "A"zz Marlo Explains How Designer Clothes Replace Family… ]
Marlo gets the side-eye from just about everyone in the group. They all feel Marlo was wrong for trying steal the focus from the bride and her actions leave NeNe wondering if her BFF (aka 'The Opportunist') would try to do the same on her wedding day.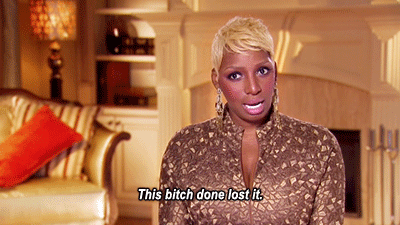 Details + watch full episode below… Continue Reading…