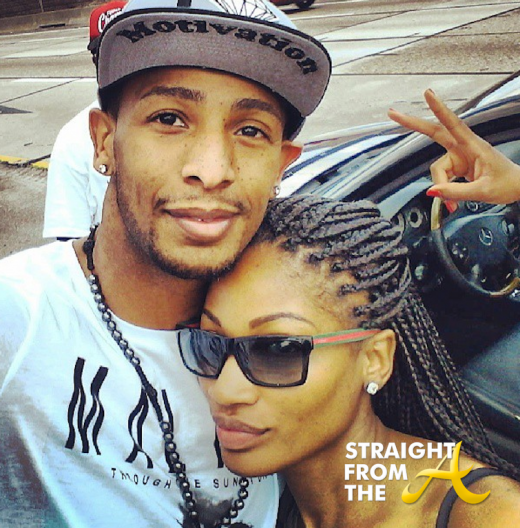 NEWSFLASH! Erica Dixon of Love and Hip Hop Atlanta has a new boo!
After a very public breakup with her ex-fiance, rapper Lil Scrappy, the reality show star is now showing off her brand new man.
Dixon, who gave back her engagement ring during the final episode of the 2nd season of the show, decided that her future was actually in her past and has been rekindling a romance with an ex-boyfriend named O'shea.

Like Erica, O'Shea is an aspiring model and he also comes with a bit of 'baggage'…. he has at least 3 kids (one is still in diapers)!  But clearly that's not a deal breaker for the beautiful reality star, who has 1 child of her own.
[RECAP: LHHATL Season 2 Reunion Show - Part 1 (WATCH FULL VIDEO + BTS PHOTOS)]
Erica and her new love have been exchanging life quotes on social networking and have also been sharing photos where they are kissing and canoodling.
Meet Erica's new boo below… Continue Reading…