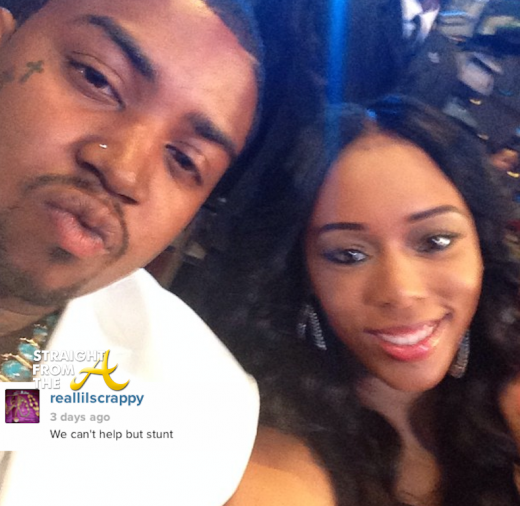 Rapper Lil Scrappy of Love and Hip Hop Atlanta (pictured above with his boo Bambi at the 2013 BET Hip Hop Awards) has a way with his 'fans'.
[FLASHABACK: Fan Mail: Lil Scrappy Stole My Money!!]
Scrappy is once again on the hotline in this recent segment of "Fan Mail," where a reader suggests the 'stunting' Scrappy often brags has much to be desired.

[DISCLAIMER: The views and opinions written in 'Fan Mail' posts are those of the email author and do not necessarily reflect the views and opinions of StraightFromTheA.com - In other words, I didn't write this so don't be mad at me! - ATLien]
Email below… Continue Reading…