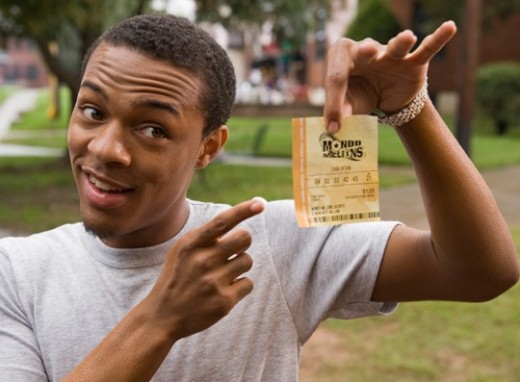 Often times people put way too much stock into what other people tell them, without doing a lil research for themselves.
This story could possibly fall into that category, but it may all work itself out in the end.
[FLASHBACK: 'Food Stamp' Lottery Winner Found Dead! + 5 Things NOT To Do When You Win The Lottery... ]
Two brothers in New York are being charged with attempted grand larceny and conspiracy after they waited six years to claimed a $5 million lottery scratch-off ticket.  Waiting that long isn't an issue in NYC, but it probably triggered an investigation that resulted in their charges.
Apparently the two scammed the ticket from a customer at their family's convenience store in Syracuse, N.Y., which is the reason they held on to it til the very last day to claim the multi-million dollar prize!
Details + Mugshots below… Continue Reading…