Being Mary Jane
returned for it's 3rd season with a BANG… literally!
The popular scripted series picked up where it left off during the season 2 finale as news anchor Mary Jane Paul (Gabrielle Union), is in a horrible car accident sparked by the astounding butt dial of her former flame, David Paulk (Stephen Bishop).
[READ: 'All Disposable Everything' – Being Mary Jane Season 2 Finale Recap]
If you recall, David's butt dial revealed to Mary Jane that he and her bestie, Lisa Hudson, had been way more involved than they should have been for God knows how long.
The news of their betrayal is almost a moot point during episode 1 of the season 3 premiere as Mary Jane recovers from her injuries from the crash.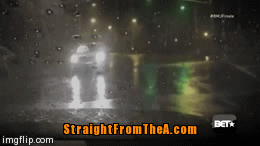 Recap + watch video below… Continue Reading…