Mo'Nique and Sidney Hicks have been on a roll lately as they blast the Black Hollywood elite.
As you know, this all started when Mo'Nique spoke about Oprah Winfrey, Tyler Perry & Lee Daniels onstage, telling them all to 's*ck her dick' if she had one. (click HERE if you missed that).
The conversation moved on to include Mo'Nique's husband/manager, Sidney Hicks, who joined his wife on Periscope to describe the background behind her bitter feelings towards Oprah Winfrey.
[READ: Story Time! Mo'Nique Explains History Behind Oprah Winfrey Beef… (VIDEO)]
Well now the couple has returned with even more tea spillage as they break down the recent conversation they had with media mogul Tyler Perry, who contacted them after watching Mo'Nique's videos online.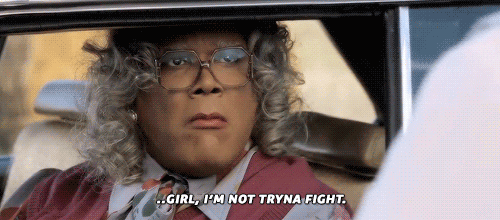 Watch full video of Mo'Nique's latest roast session below… Continue Reading…