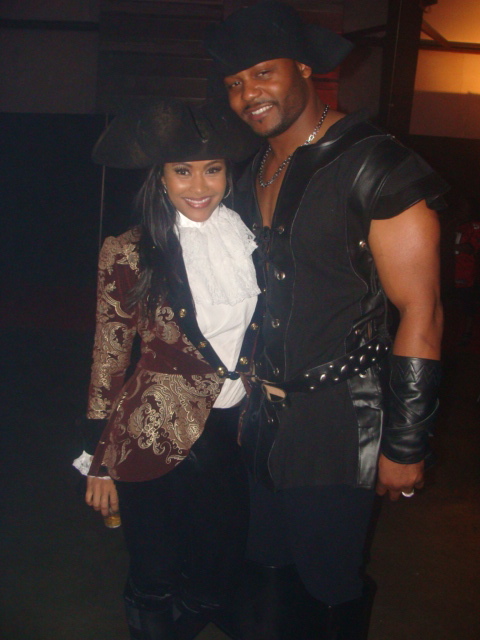 The Atlanta Housewives Masquerade Ball was held on Halloween Eve (Friday, Oct 30th) at the Gateway Event Center in McDonough. Sheree Whitfield was a vision in virginal white, Kandi Burruss took a step back into the 70's, Lisa and Ed Hartwell arrived as two gay pirates, and Kim Zolciak was allowed to perform "Tardy for the Party".
[Warning: Click play at your own risk…. my ears are still ringing!]
Video ~ Kim Zolciak & Kandi Burruss Perform "Tardy For The Party"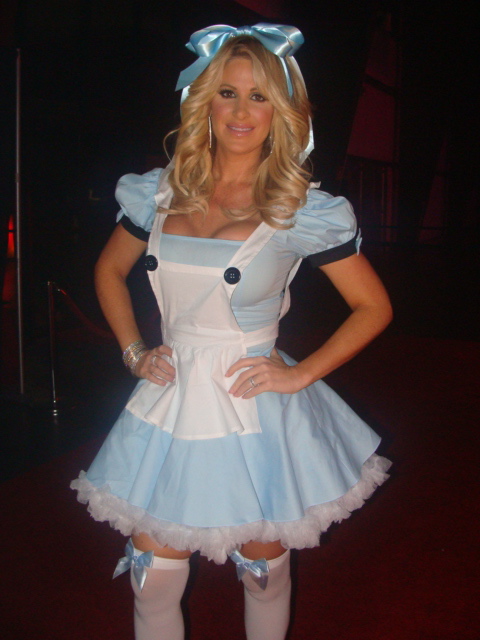 Kim Zolciak dressed up as "Everyone's Favorite Slut". Just kidding, she's Alice in Wonderland. I think.
Check out more photos from the costume ball below: Continue Reading…