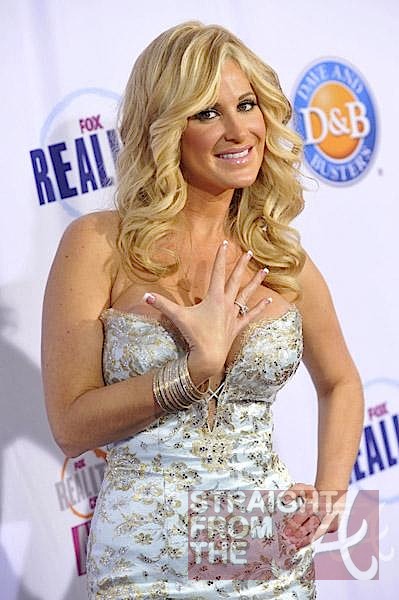 Kim Zolciak of The Real Housewives of Atlanta is a self professed gold-digger.
The 30-something "Tardy for The Party" crooner once rocked an "engagement" ring from her married boyfriend, Big Poppa… then she tried her hand at being a lezzbun with that DJ Tracy chick and now she's made some major life changes by getting knocked up by 25 year old Atlanta Falcons player, Kroy Beirmann.
Being that she has so much life experiences with relationships, Kim feels it's time she shared her extensive knowledge with the world and plans to offer relationship advice in a new book.