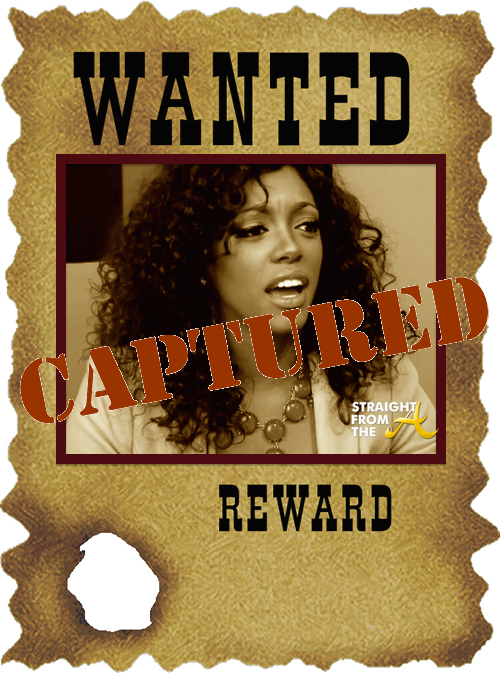 Word on the curb is that Porsha Stewart Williams of The Real Housewives of Atlanta is a wanted woman!
Several reports confirm that Atlanta police have issued an arrest warrant for Williams after her altercation with costar Kenya Moore during the show's reunion special (click HERE if you missed that).
[FLASHBACK: Kenya's 911 Call (AUDIO) + Moore & Miss Lawrence Pull Robbery Stunt On Set… ]
Williams, 31, is being charged with battery after her brawl with Moore, 43, which occurred during the March 27 taping of the RHOA reunion.
Details + check out Porsha's glamorous mugshot below below… Continue Reading…