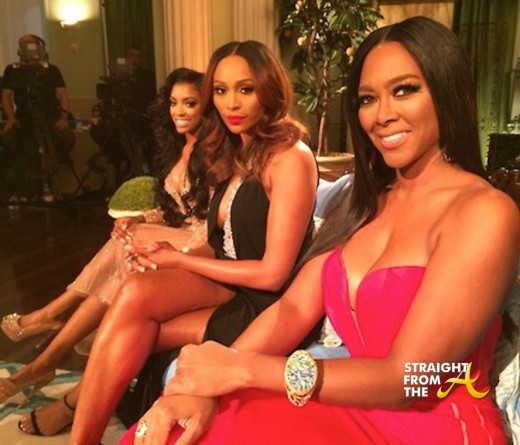 Word on the curb is that Kenya Moore of The Real Housewives of Atlanta is seriously considering quitting her reality show gig.
Moore spoke to the Associated Press today about being dragged by her RHOA cast mate Porsha Williams during part 1 of their season 6 reunion show (click HERE if you missed that), stating:
We all agree that we don't condone violence.

We've become angry with each other, we've threatened each other and gone to the edge. But at the end of the day, we know there's a line. If there are no consequences, then where does it end?
[Sidebar: I would suspect it ends when you push someone to slapping the dog p*ss outta you, but maybe that's just me.]
Moore goes on to say that she feels that it was actually Porsha who 'provoked' her during the show.
More details below… Continue Reading…