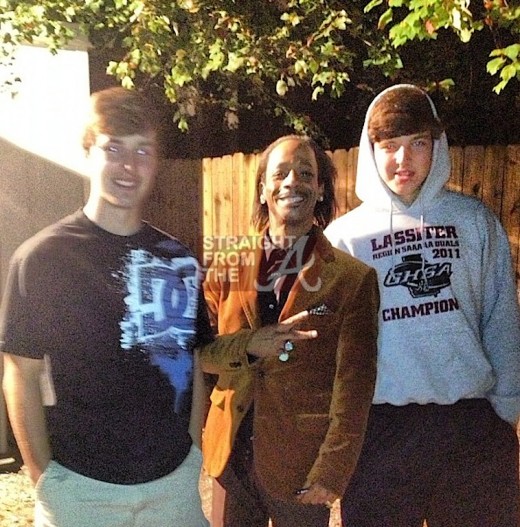 I received the following email last night about
Katt Williams
, who was in Atlanta a few weeks back on the set of Scary Movie 5.
I don't know if you know it but Katt Williams was in Atlanta filming Scary Movie 5 before he got in all that trouble on the West Coast.

Look at this picture of him on the set! He is so cracked out it's pityful. Af first I thought he was in makeup or something but he posed for pictures when he was arriving to the set.
I almost shed a tear when I saw the photo above. Katt is a shell of his former self, as further evidenced by his appearance in Seattle, where he tearfully announced his "retirement" (watch video) after a week of bizarre violent behavior.
[READ: Katt Williams Pimp Slaps Target Employee (EXTENDED VIDEO) + Arrested After Seattle Bar Fight…]
While Williams' "retirement" only lasted a few days, he's clearly troubled and in need of a long hiatus.
That being said… peep this recent video of William's on stage in Seattle where he beat an audience member with his microphone.
Yeah… you read right.
Video below… Continue Reading…