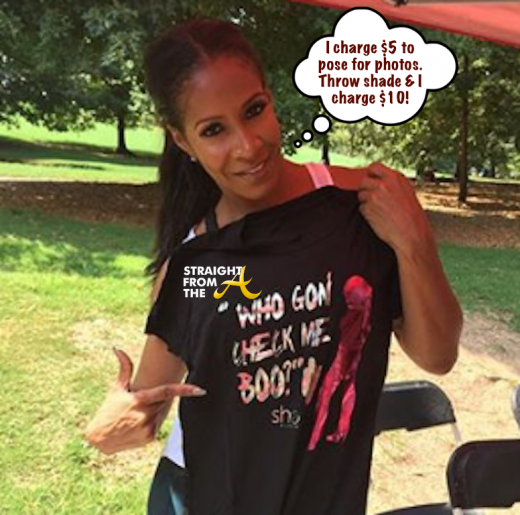 Sheree Whitfield may have earned her peach back for The Real Housewives of Atlanta's 8th season, but it's clear she hasn't got a check yet!
[FLASHBACK: Sheree Whitfield, Marlo Hampton Spotted Filming for RHOA Season 8 (PHOTOS)]
The Atlanta 'housewife' was spotted hawking 'Who Gon' Check Me Boo' t-shirts during Black Gay Pride events at Piedmont Park last weekend.
In addition to selling t-shirts bearing her stale catchphrase, Whitfield was also selling photo ops to fans for $5 a pop.
Sheree may have earned a whopping $100 for her efforts (and I'm being generous in that guesstimation) but she also earned an internet roasting once one fan posted his experience online.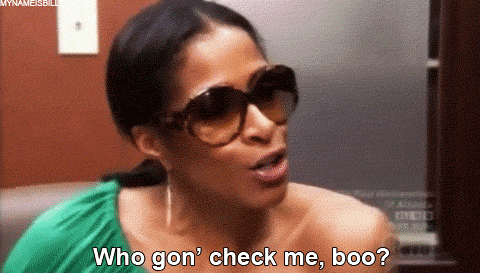 Watch Sheree get 'checked' in fan video about charging $5 for photos + her response below… Continue Reading…