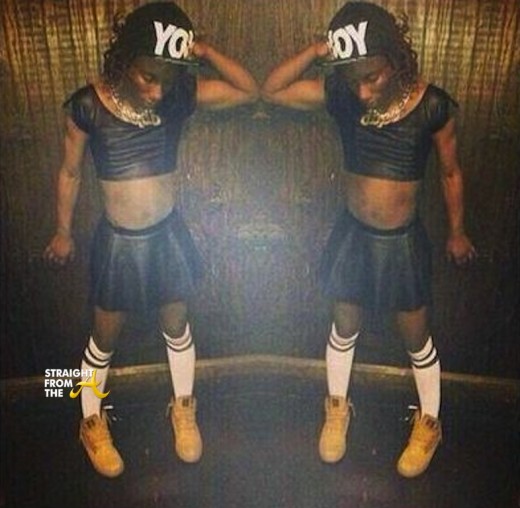 The photo above circulated online recently and many claim that it's up and coming Atlanta rapper
Young Thug
.
While many would assume the photo of what appears to be a young man in dreads wearing timbos and a leather mini skirt ensemble was photoshopped, the style is actually not much of a stretch for Young Thug.
Young Thug (real name Jeffery Williams) is most notably known for his popular 'Stoner' song…

VIDEO: Young Thug – 'STONER' (Lyric Video)
…but he is also now known for wearing dresses.
[FLASHBACK: Twitter Beef! Marlon Wayans & Lord Jamar Battle Over Omar Epps Leather Mini Skirt… ]
The rapper recently did an interview with Complex magazine where he explained the story behind a leopard printed frock he wore, revealing he got it from the junior's department.

Details + more photos below…
Continue Reading…