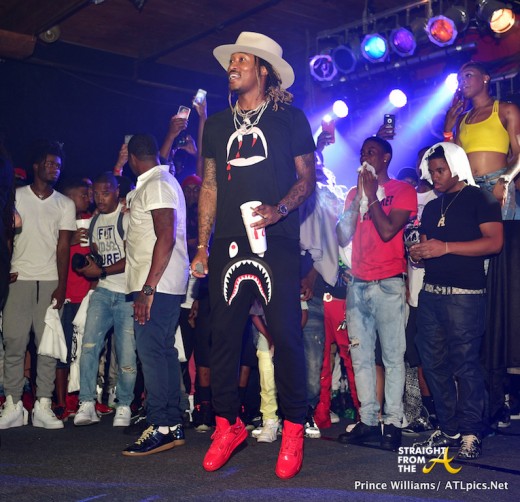 Rapper Future aka Future Hendrix celebrated the release of his new album, 'Dirty Sprite 2 (DS2)' with aa surprise pop up performance at Atlanta's Masquerade last night (July 20, 2015).
Future's free pop-up concert was announced yesterday morning and within an hour, all wristbands were GONE!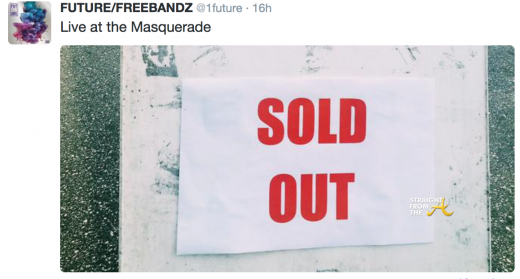 The free pop-up concert is just one of many planned for Future, who's new album, DS2 was released last Friday, July 17th.
Future performed all of his hits to a packed sweaty venue and the response was phenomenal. Just about all of Atlanta packed the vintage venue and the popular rapper greeted several fans after performing for hours. Future even managed to squeeze a bit of family time in as he chilled with one of his kids after the show.
Check out photos from Futures DS2 pop up concert below… Continue Reading…