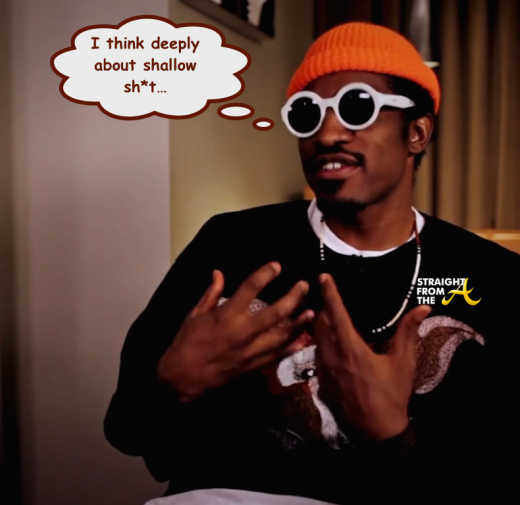 Another day, another entrepreneurial venture for André 3000 of Outkast.
The legendary rapper has gone from music to movies to fashion and back again. Now, after starring in the Jimi Hendrix biopic and celebrating Outkast's 20th anniversary by touring with Big Boi, 3000 has even more tricks under his sleeves.
The iconic rapper recently placed all of his jumpsuits from the tour on display at Art Basal…
[READ: Andre 3000 Exhibits Iconic Jumpsuits During Miami's Art Basel… (PHOTOS + VIDEO)]
Now, due to fan inquiries and demands, Andre plans to transition the infamous jumpsuits slogans into a t-shirt line.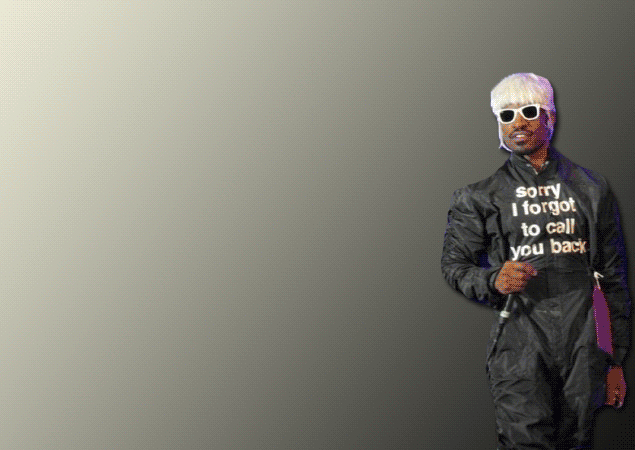 More details about André 3000's t-shirt line ambitions + watch interview video below: Continue Reading…