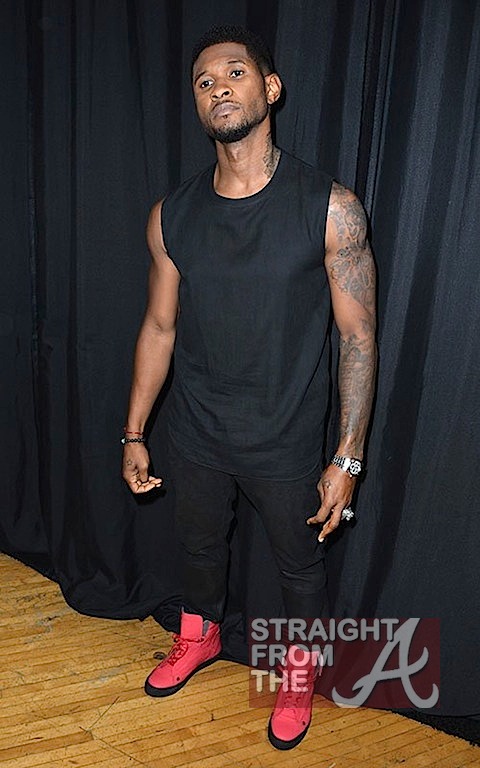 Usher Raymond hit the stage of the 2012 BET Awards Show rocking all black attire last night (July 1, 2012).
He also seemed to have followed Chris Brown's footsteps and gotten a brand new neck tattoo.
The superstar singer may have chosen his all black ninja-like attire to avoid his delusional stalker "wife" Darshelle Jones-Rakestraw, but he would surely be spotted in those florescent pink sneakers.
More photos + check out Usher's LIVE performance of "Climax" below… Continue Reading…