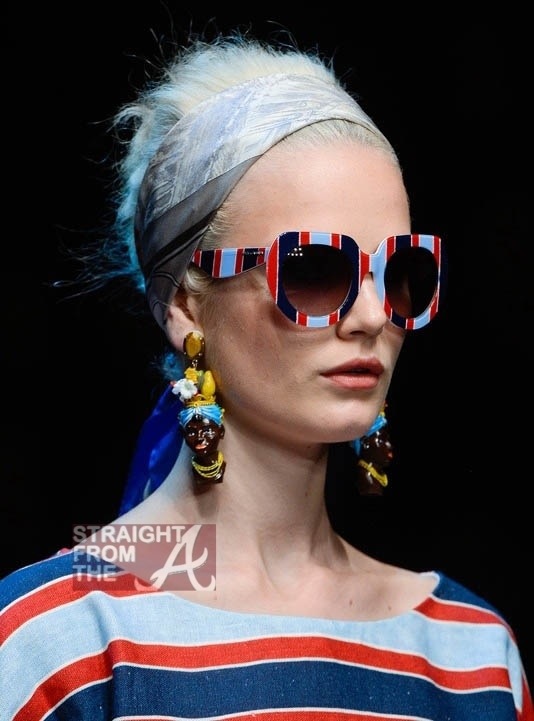 Over the weekend Dolce & Gabbana debuted some controversial attire and accessories during Milan's Fashion Week.
Several fashion critics have described the pieces, which are featured in D& G's spring 2013 collection, as a "Mammy" type character and some have even called them "Aunt Jemima" dolls.
[FLASHBACK: Is This Art? Model in 'Blackface' Causes Controversy (PHOTOS)]
Oh…. and to add more fuel to the fire, there were no Black models featured in the show.
More photos + details below: Continue Reading…