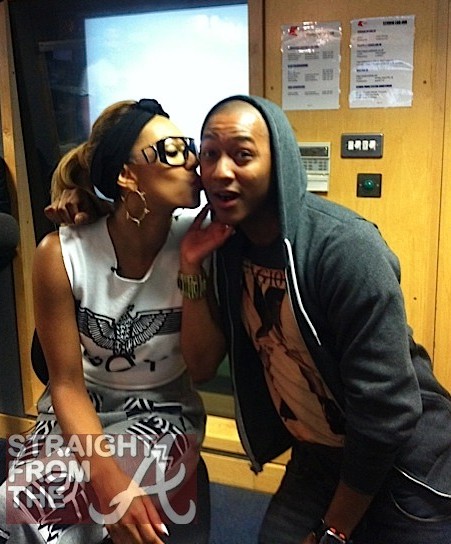 Keri Hilson continues her promo tour of the UK with a visit to the Kiss FM Breakfast Show.  MissKeriBaby sealed her visit with a kiss as she planted one on morning show host Rickie Williams in honor of his birthday.
Having obviously adjusted to the time difference after suffering a bad case of jet-lag, the "Knock You Down" songstress, adjusted her phony pony, threw on some pleather and hit the club.
Keri Opted for "all striped everything" for a night out at the Merah Club in London.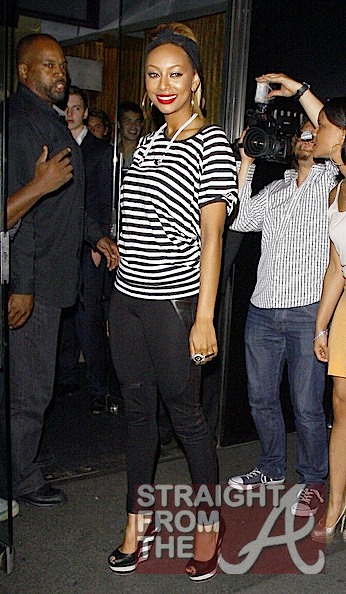 Keri rounded out her British weekend with a special appearance at Elton John's Charity Fundraiser at "G.A.Y" Nightclub where she let it all hang out…. (literally!) Continue Reading…