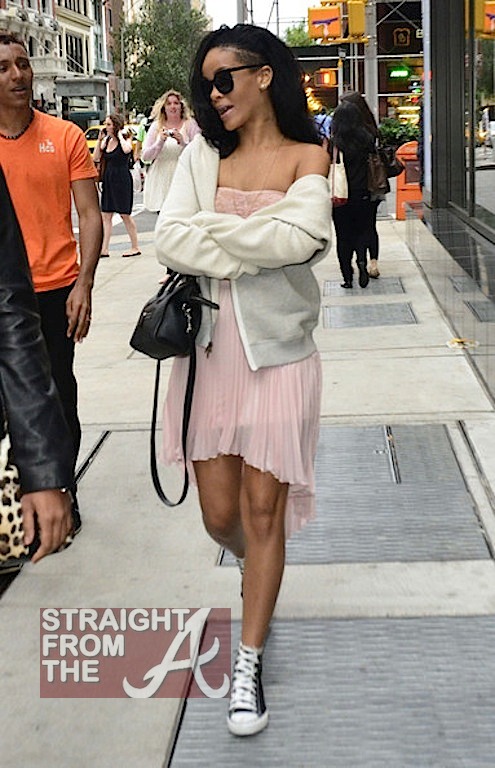 Rihanna
was spotted strolling down the streets of New York City yesterday (June 11, 2012).
The sexy songstress appeared unusually modest as she crossed her arms in front of her teensy pink see-through bandeau top which she paired with a pleated sheer skirt and black converse high-tops.
It's not like we haven't seen her dayum near naked before, but perhaps Rih Rih wasn't prepared for all the attention she received from showing off her nips in broad daylight on the corner.
Photos of Rihanna flashing NYC below… Continue Reading…