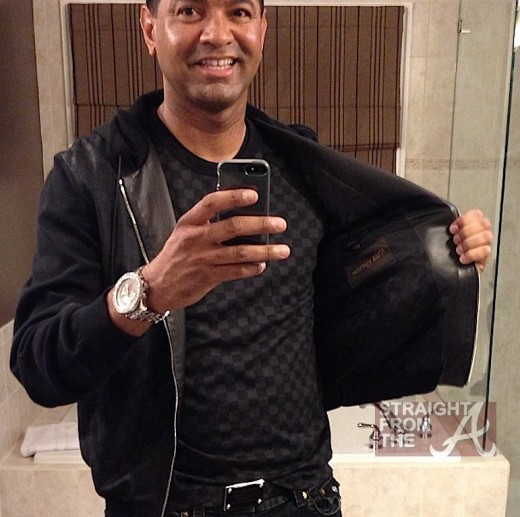 Walter Jackson, the on-screen love interest of Miss Love Me Or Leave Me Alone Miss USA 1993 Kenya Moore on The Real Housewives of Atlanta rocked all LV everything in a classic bathroom pose posted online recently.
[FLASHBACK: Kenya Says She's Not Down With OPP + Meet Walter Jackson…]
Jackson, the principal owner of South Dekalb Towing & Transport, turned his 15 minutes into a promotional opportunity as he rocked his work shirt several times on the popular reality show, but lately Walt's been showing off his expensive wardrobe by posting photos of his fashionable ensembles online.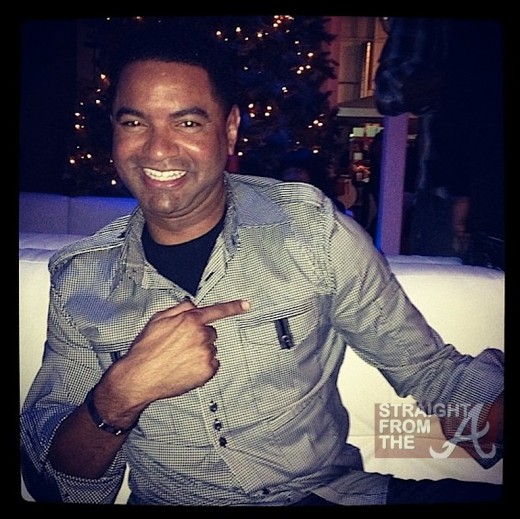 "Look Ma! No WORK shirt… " 😆
Walter's reality show reign could be coming to an end soon though, since he and Kenya officially 'break up' during the next episode of the show.
No worries though… Jackson has already put his bid in for all the ATL ladies under 30 during his radio interview, where he spilled the beans about his stint on the show (CLICK HERE if you missed that).
Kenya responded in kind, stating Walter was in it for the fame and she was totally humiliated by his actions, but for the record, Jackson says Moore brought it all on herself.
Details + sneak peek video of he & Kenya's RHOA 'break up'… Continue Reading…