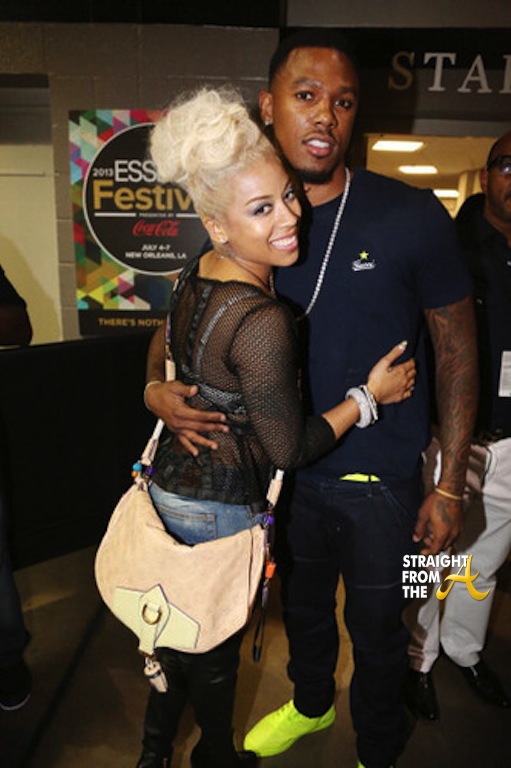 Keyshia Cole and her adorably baller boo Daniel "Booby" Gibson were spotted hugged up on many occasions during the 2013 Essence Music Festival in New Orleans last weekend (July 4-7, 2013).
The 3 day music event attracted over 40,000 concertgoers each night and Keyshia, who was a featured performer on the mainstage of the Mercedes Benz Superdome on Day 2, partied each night alongside the likes of Deborah Cox, Tamia and Kelly Price.
Beyonce hit the stage as the headliner on Day 3 and a few of you messy naysayers anxiously anticipated Keyshia's every move.  Yeah… we all know how she feels about Bey's "Bow Down" single:
[FLASHBACK: Keyshia Cole is Here For Beyonce's "Bow Down" Single... ]
But as I said then, many of you are totally wrong in your assessment of the situation and quite a few of you were shocked to hear that Keyshia and her hubby were front row center cheering Queen B on with the rest of the concert goers:

Kinda put a damper on all those Beyonce Stan's day… huh?
More photos PLUS a video snippet of Keyshia's mainstage performance below… Continue Reading…