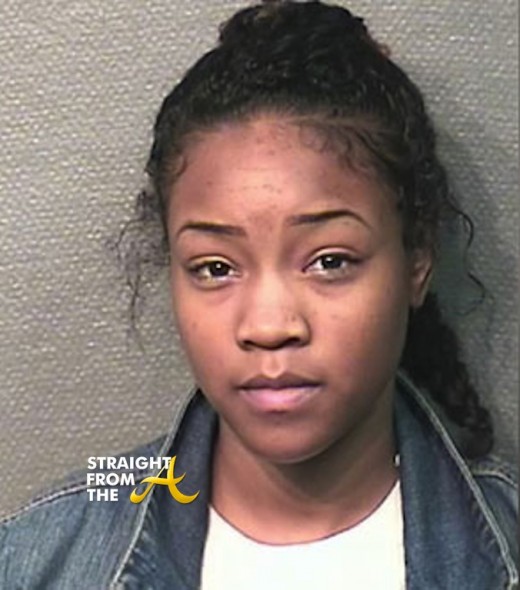 Meet 20 year old Denitra Green of Houston, Texas.
Green posed for the mugshot above after she allegedly ganked a man who was trying to sell eight (8) Jay-Z tickets he'd purchased.
[PHOTOS: Jay-Z & Beyonce at Magna Carta Atlanta Concert After Party…]
But wait… this is not a simple 'stick and move' situation, in fact, Green is being held on charges of aggravated robbery after she and a friend literally dragged the seller as he leaned in to show the tickets he was offering.
The seller was hospitalized with severe injuries and Green was busted after witnesses gave authorities a license number that led to her vehicle, but only after she and her friends attended the concert with the stolen tickets.
Details + watch news footage below… Continue Reading…