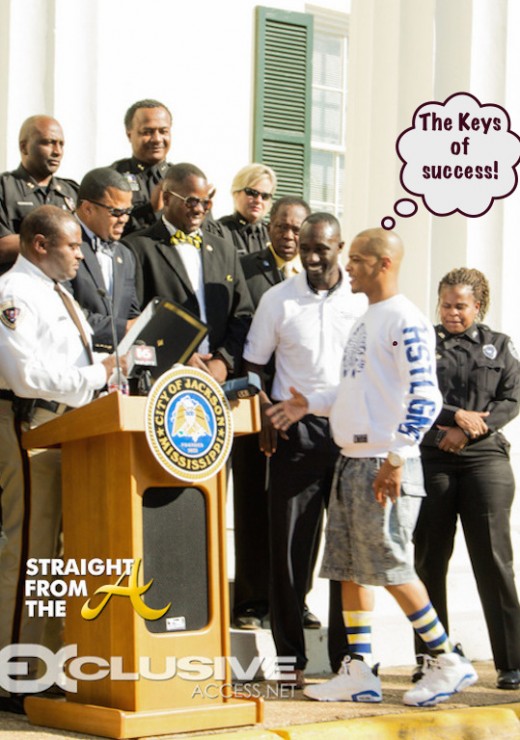 Atlanta-based rapper/actor/reality television star Clifford "T.I." Harris was recently honored by the city of Jackson, Mississippi.
Harris was in Jackson Miss. last Wednesday (September 24, 2014), where he spoke at several Jackson area schools.
His message? Avoid making the mistakes that he once made.
Mayor Tony Yarber presented the key to the city to Harris, honoring T.I. for his contribution to Jackson, MS, stating that the rapper has a huge impact on young people in encouraging them to stay away from crime.
More photos of T.I.'s honor + video his motivational acceptance speech below… Continue Reading…