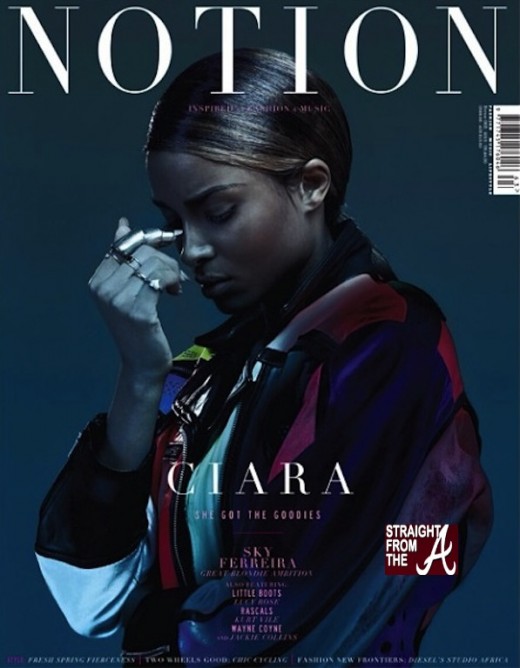 Ciara is prepping for the release of her album but in the meantime, the picture perfect songstress is getting her model swag on.
CiCi covers the current issue of Nortion Magazine. The UK publication, inspired by fashion and music, features duel covers for it's 63rd issue, with Sky Ferreira and one woman RnB army Ciara facing off.
Global RnB titan CIARA is coming back for real, marching at the head of a One Woman Army and ready to reclaim her crown.

She reveals to Kara Simsek why now is the time to get personal and spills the goss on Future.
More photos from Ciara's Notion cover shoot + recent photos of her chillin with her new boo… Continue Reading…