NEWSFLASH! If you thought Ciara had finally given up music for a full time modeling career, think again!
While the pop star has certainly been spending a lot of time with fashion industry bigwigs like Givenchy designer pal Riccardo Tisci, she's still focused on making her mark in the music industry and is prepping for the release of her next album.
[READ: Ciara Twirls & Twerks in 'I Bet' (Future Diss) – Official Video]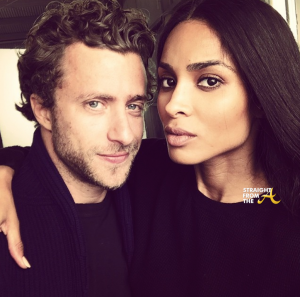 Ciara recently unveiled the cover art for Jackie, her sixth studio album, which shows the beauty lounging topless in distressed Levis. Vogue Italia editor-in-chief Franca Sozzani was the shoot's creative director, and Francesco Carrozzini photographed it.
CiCi also made a huge announcement about her future musical plans, she's about to go on her first tour in 6 years!
Details below… Continue Reading…