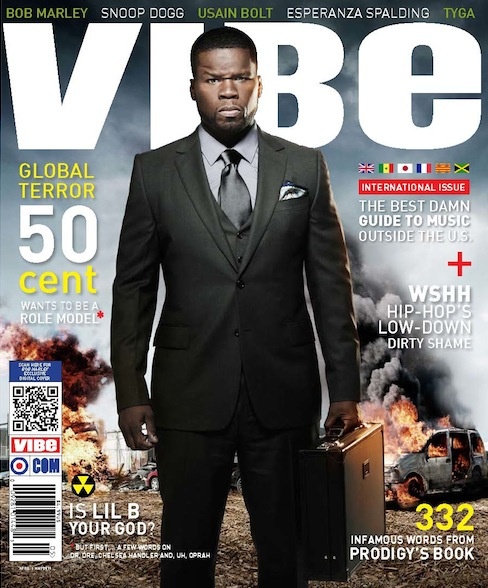 Curtis James Jackson III aka "50 Cent" covers the April/May edition of VIBE Magazine.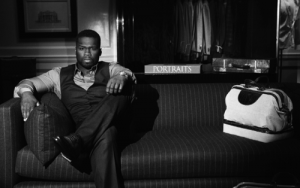 Fiddy sits alone and lonely one of the photos from the mag, where he's labeled a "global terror".
In a revealing Q&A with VIBE, Jackson addresses his controversial love life and admits he and late night talk show host Chelsea Handler are "friends" and so are he and Ciara.
If you recall, Fiddy and his ex-boo Ciara got into a "war of words" online a few months ago, and coincidentally it was around the same time the 36-year old rap mogul and talk show comedienne Chelsea Handler were rumored to be hot & heavy.
I'm sure those double-duty friendships can cause a lot of friction, but Fiddy reveals confidence is KEY to keeping a man like him interested.
Check out what he has to say about the status of his friendships with both ladies below: Continue Reading…