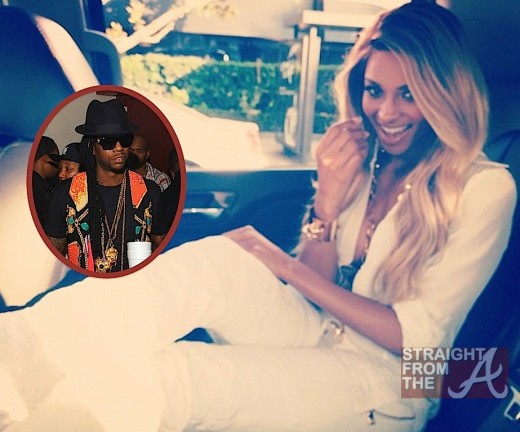 In case you were wondering, Ciara has been doing much more than throwing shade at her newly engaged ex-boyfriend from the red carpet of the 2012 MTV Movie Awards.  
In fact, Ciara and her one woman army have officially recruited hot Atlanta rapper 2 Chainz to to lend her a hand on a new single from her long awaited "comeback" cd.
In a newly released song entitled "Sweat," CiCi gives fans and haters alike a preview of whats to come.
Listen to Ciara's "Sweat" featuring 2 Chainz below and lemme know if you hear what I hear… Continue Reading…