Tamika Fuller aka Ludacris' baby mama recently shared the photo above of her and daughter Cai Bridges as they spent a bit of quality time together.
As you know, Fuller lost custody of her young daughter during a vicious court battle that ran for several months.
[READ: Judge Calls Ludacris Custody Decision a Win/Win + Tamika Fuller Issues Statement… (WATCH VIDEO)]
Fuller recently penned a lengthy essay regarding her struggles since losing her child to the popular entertainer, stating:
There is nothing like the very first moment a woman connects with the child growing inside of her womb. Those first stirrings of life may be barely visible to some people, but when I found out that I was pregnant with my baby, my heart immediately made room for her in my life. I would sit in the stillness and wait for a sign from her like I was waiting to hear the voice of God.

Unfortunately, the same cannot be said for her father. And having him rip my baby from me feels like an act of willful violence that reoccurs every single day that I wake up and realize that she's not by my side.
The young mom also addresses all of the rumors and internet chatter about why she lost her daughter and also reveals that she's starting an organization for mothers like her, that have lost custody of their children under similar circumstances.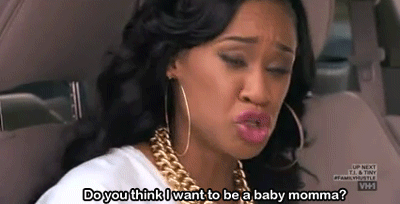 Read more of Tamika's long winded essay under the cut… Continue Reading…