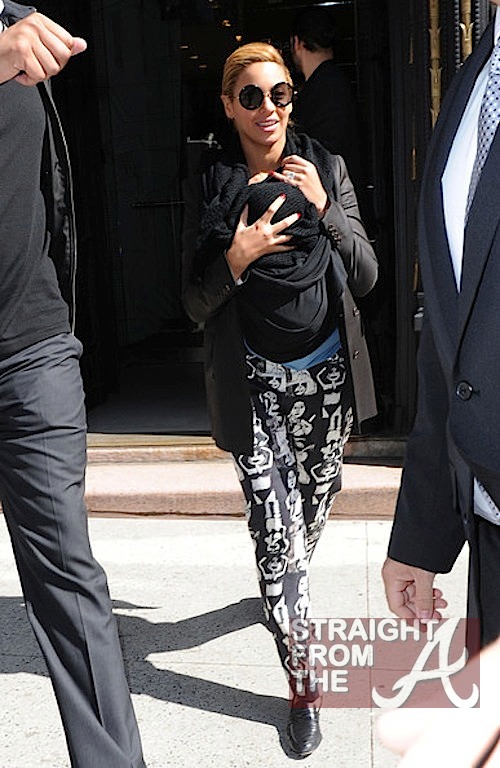 Beyonce
was spotted out in New York City with her bundle of
laundry
joy, daughter Blue Ivy, on her chest again yesterday (April 2, 2012).
Just a few days ago, Bey and Mama Tina were spotted returning from a shopping spree where they purchased lil Blue a swanky white crib for the office.
Queen B was reportedly out "furniture shopping" yet again, as if she doesn't have people to do that for her anymore (insert side-eye).
Clearly Bey's on a media mission of some kind (bump whatcha heard… she reads the blawgs too), but I just can't figure out what she's tryna prove by smothering the baby in public.
More photos of Beyonce and Blue Ivy out in NYC… Continue Reading…