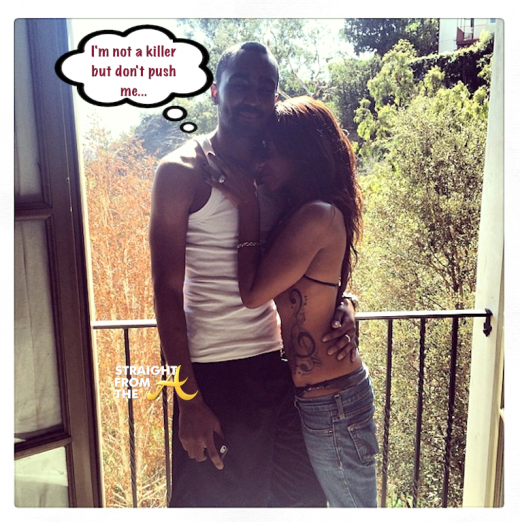 Bobby Kristina and her brother/husband Nick Gordon are living life as only they can.  The newlyweds have been in the news a lot since tying the knot earlier this year.
[WATCH: Bobbi Kristina & Nick Gordon's 1st Post Marital Interview (VIDEO)]
Many have been concerned about Bobbi Kristina's diminishing weight, but claims she inherited a fast metabolism from her famous mom, Whitney Houston (click HERE if you missed that).
There have also been reports that Nick and a Houston family came to blows recently…
[FLASHBACK: Bobbi Kristina's Brother/Hubby Beat Up By Family Member? ]
The family feud that developed last December between Gary Houston (Pat Houston's son) and Nick Gordon spilled online earlier this month and the beef could still be brewing.
Nick hit the tweets late last night to send a chilling message to his in-laws and whoever else stands in the way of his fortune love and from the photos he posted, Gordon would have no problem standing his ground.

Details below… Continue Reading…