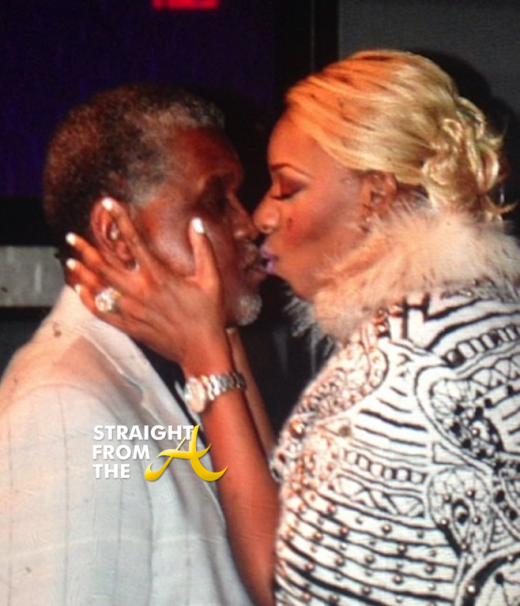 Nene Leakes of The Real Housewives of Atlanta got the surprise of her life this past weekend when her hubby Gregg rounded up a few of their closest friends to celebrate Nene's birthday Sunday evening (December 15, 2013).
[FLASHBACK: Watch 'I Dream of Nene: The Wedding' (Finale Episode) VIDEO]
Nene, who turned 46 on December 13th was greeted by her friends and family at Atlanta's STK restaurant for an intimate birthday dinner in honor of another blessed year on earth.
[READ: RECAP: 5 Life Lessons Revealed During RHOA Season 6, Episode 7 + Watch Full Video]
According to photographer FreddyO:
The big homie Gregg Leakes shut down STK Atlanta for his wife NeNe Leakes and twenty of their closes friends and family members. Gregg had to be slick because NeNe was not trying to have a big party this birthday. She just wanted to chill. She just wanted to relax. Gregg had planned on throwing a huge party at the Ritz Carlton in Atlanta but NeNe got wind of his party plans and canceled the party.
Photos below… Continue Reading…