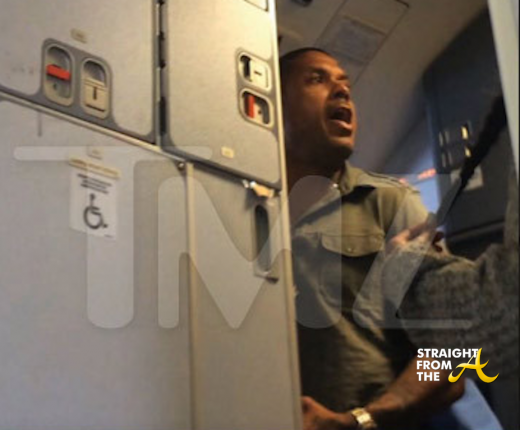 Welp… another day, another 'reality' show star acts up in public!
This time it's Benzino from Love & Hip Hop Atlanta who got a bit perturbed and cursed out everybody around him after he was booted from a flight yesterday (May 27, 2014).
I received the following anonymous tip about the incident last night:
Benzino just got kicked off flight from Chicago headed to Atlanta. He was claiming the Flight Attendants were racists. FYI, my friend is a Flight Attendant and is currently commuting back home while the incident took place.

Her words via text was Benzino was acting like an asshole. She is in flight now. I will get the details shortly when the plane lands.
More details + video of Benzino's rant below… Continue Reading…