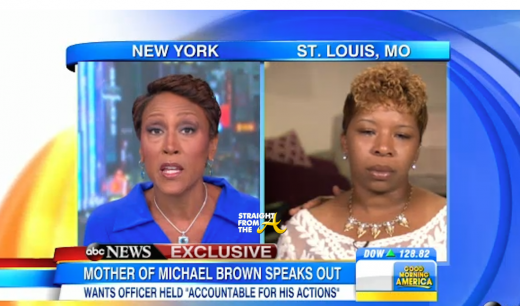 Civil unrest continues to plague the St. Louis town of Ferguson after an unarmed teen was gunned down in the street by a police officer.
[READ: Shooting Death of Unarmed Teen To Be Investigated By FBI... (PHOTOS)]
Michael Brown was killed by a police officer as he reportedly had his hands up to surrender, sparking protests around the nation, and a preliminary private autopsy performed on Sunday found that he was shot at least six times, including twice in the head.
Lesley McSpadden and family attorney Benjamin Crump spoke exclusively to Robin Roberts of ABC News about the autopsy and protests and tearfully explained that only 'justice' will restore peace in the wake of her son's death.
More details + watch Lesley McSpadden's ABC News interview below… Continue Reading…