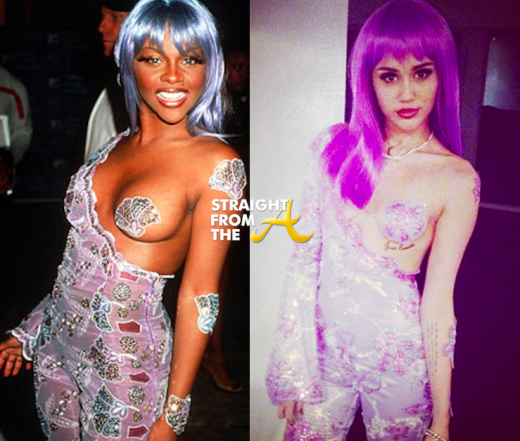 Miley Cyrus may have stole 'twerking' from the hip-hop culture but she decided to give back for Halloween 2013.
The rambunctious performer decided to pay homage to rap icon Lil Kim by rocking the rapper's infamous 1999 MTV Video Music Awards look.
[LISTEN: "23″ – Mike Will Made It ft. Wiz Khalifa, Juicy J & Miley Cyrus (AUDIO)]
Cyrus rocked a purple wig, floral jumpsuit and periwinkle pasty and then snapped a series of selfies that she shared with fans (and Lil Kim) online.

More photos of Miley as Lil Kim below… Continue Reading…