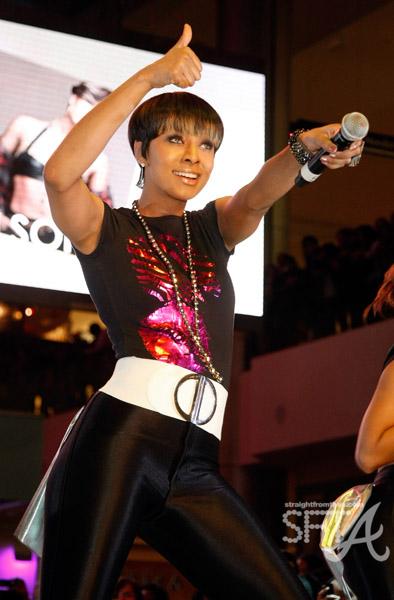 Keri Hilson Feat. T-Pain & Lil' Wayne – Turnin' Me On Remix
Spotted @ TheSmokingSection
The song is hawt on it's own and the remix is just that much better.  Check out the remix to Keri Hilson's Turnin' Me On featuring T-Pain and Lil Wayne.  Keri goes hard at 'someone' in her mini rap when she states "Check the credits Ho!"…everyone seems to believe it's Beyonce but I don't see it that way. I thinks she's merely tellin all y'all hating "A"zzz "ho's" that she wrote this ish!
By the way, Tariq "King Flex" Nasheed called me out as a 'super snoop' on his Mack Lessons radio show last week and he also asked me to post more Keri. Tariq seems to think that Keri doesn't do men.
Well I put my super snoop skills to work King Flex! You'll be happy to note that Keri plays with balls.
Peep the video below… Continue Reading…