Keisha Knight-Pulliam celebrated her 30th birthday last weekend by holding a huge bash at Prive´in Vegas…but the big buzz on the net is that big rock that she's sportin' on that wedding ring finger?  Hmmmm? I'm sure he'll turn up soon. In the meantime, check out a few more flix of Keisha's bash:
Keisha and her ring…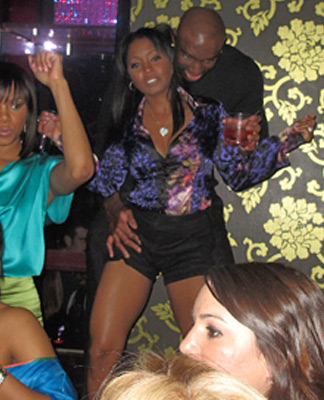 Hmmmm? Maybe it's this dude. Keish…what say you?
More photos of Rudy Keisha partying like a rock star below: