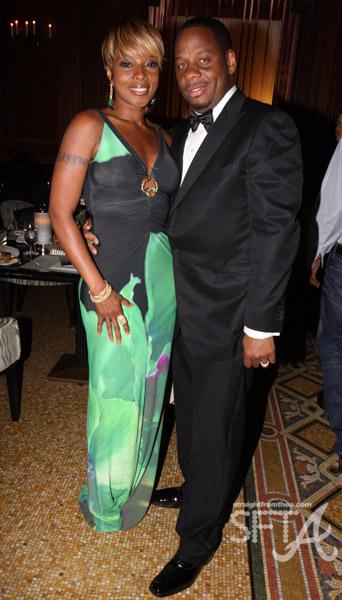 The queen of hip-hop/R&B, Mary J. Blige will be featured on tonight's (June 14th) episode of  TVOne's One on One with Cathy Hughes.  The songstress touched on several topics ranging from to her battles with drugs and alcohol to her relationship with her hubby Kendu Issacs. In a revealing clip, Mary discusses how she's still struggling with accepting a drama-free relationship and how her faith is guiding her path:
At the beginning it was even hard, and even now it's still hard because I never had anyone to be this firm and not "yes ma'am' me to death…. And I never had anyone that I could believe cared for me that much so it's difficult for me to see that he really has my best interest at heart sometimes. Because I'm living in the past of people not having my best interest at heart and so it's like 'this is really to good to be true' but then again..thats where God comes in and I'm like 'Lord, what do I do?' and he said 'Trust in me and don't lean on your own understanding.'

So I'm trying to walk in that ….and I'm learning so much. I've come a long way…but I still have so much work to do.
Mary also chats about why she'll never endorse a certain product and the fans who condemn her for being happy. More sneak peeks from the interview below: