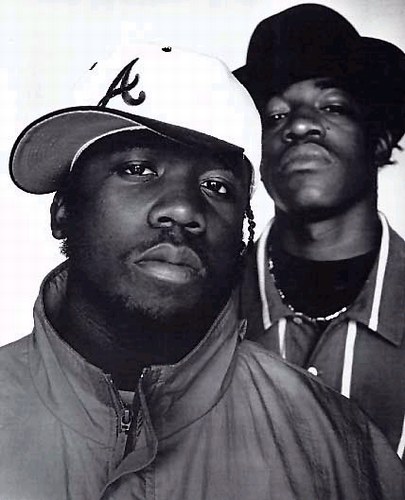 Hey you guys…I want to introduce a new feature that starts tomorrow.  I've finally taken a cue from a few of the StraightFromTheA veterans who suggested that I start compiling videos of celebs speaking on their favorite Atlanta memories.  I've gotten quite a few for you gus and have decided that since Friday's are already slated as the day I post 'flashback' videos, I'd continue with that theme and include a new video each week of O.S.A.M.s or Old School Atlanta Memories.  A few I've already captured on film include my boo, Antwan "Big Boi" Patton, who reminisced about his days chillin at Charles Disco and Slim from 112 who cut the video short when he found out my ties to one of his teachers.
I can't wait to share them with you! 
I've also recruited a fellow ATLien who'll be writing under the moniker 'Ms Auburn' as in Auburn Ave.  Ms Auburn will do her O.S.A.M column each Friday as well.  Of course ALL of you are invited to join in on our Old School fun.  I've even promised to reveal some of my tales of growing up in the SWATs (translation = Southwest Atlanta). If you'd like to submit a picture, video clip or simply want to share your fond memories of driving down Peachtree Street during Freaknik, chillin at Five Points or spending all your allowance at the Gold Mine game room in Greenbriar Mall, hit me up at StraightFromTheA@gmail.com and I'll be glad to share your memories with the world.  And guess what? You don't even have to worry about me putting a name to your afro pic unless you want me to…
I can't wait!!!