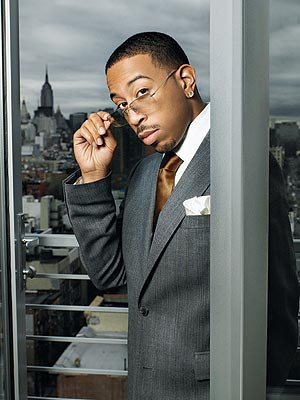 Christoper "Ludacris" Bridges has been a very busy man! In addition to preparing for the opening of his new Atlanta restaurant ~ Straits, he's also been actin his lil 'A' off in upcoming films such as "Ball Don't Lie" and "RocknRolla."  Now he's adding a reality show to his already impressive resume.
Luda and Rocker Tommy Lee have each signed on for "Battlefied Earth," a reality competition that will feature Bridges and Lee criss-crossing the country competing in various challenges designed to highlight green issues.  The show will be carried on the newly formed  Planet Green network, which debuts in 50 million homes on June 4. (Source)
I'm always down for saving our planet and I commend Ludacris for jumping on board!!