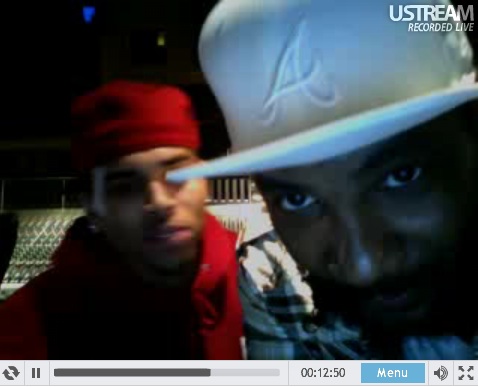 Chris Brown, who recently rejoined TWITTER after quitting in disgrace a few months ago, has been begging for followers by promising to go LIVE on Ustream when he hits certain benchmarks.
As promised, Chris went LIVE once he hit 100,000 followers and was joined in the studio by producer Polow Da Don.
It would seem that this would be a win win situation for them both, but Polow eff'd it all up when he made an offhand comment to Chris' 50,000+ viewers which offended both women and gays.
I received not one but TWO long "A"zz emails describing Chris's utter disrespect for his fans after he didn't stand up or address Polow's comment, which begins at the 12:50 mark: Continue Reading…