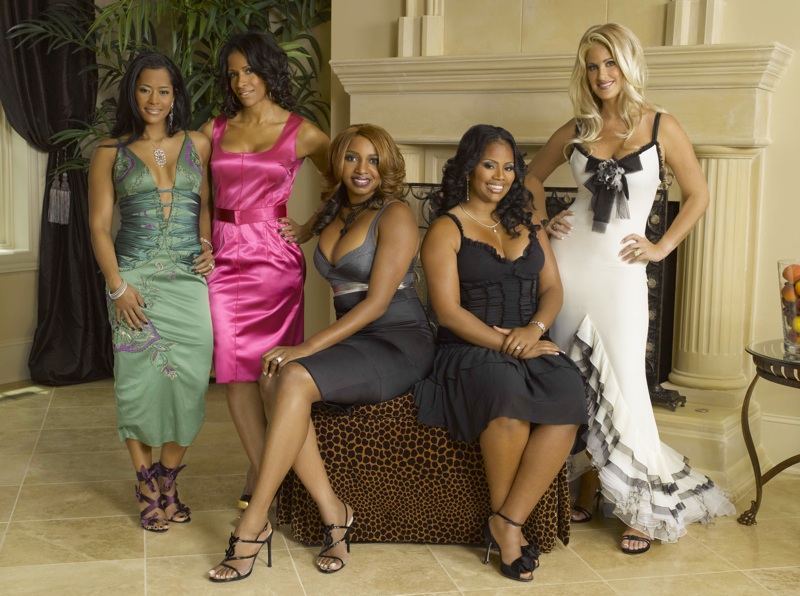 If you missed Bravo's The Real Housewives of Atlanta reunion special, you should be beating yourself right now…or at least checking to see when it'll air again!
The fights were fantastic and the tidbits that were revealed were priceless.  Ne-Ne revealed Kim as the true "low budget b*tch" as she (Kim) was the first of the crew to begin spewing profanity.  Lisa revealed that she can fight with the best of 'em.  Sheree revealed that she and NeNe were once great friends and seemed to be leaning towards being "friendly" again. DeShawn, revealed that she ain't the one to be making a fool of herself on camera, as she was the only one who really "kept it classy" (as Sheree would say).
One major item to note is when Kim claims that she wears that big "A"ssed blonde wig because she once had Cancer…almost had cancer…thought she had cancer.  She touched a bit on "Big Papa" but of course, we already have that one down pat (Click Here if you missed Big Papa's coming out party). One thing that I found interesting is that Kim mentioned their relationship would be revealed "next season"…who cares about her.  I'm just ecstatic that there will be another season of this madness!!
Videos below: Continue Reading…